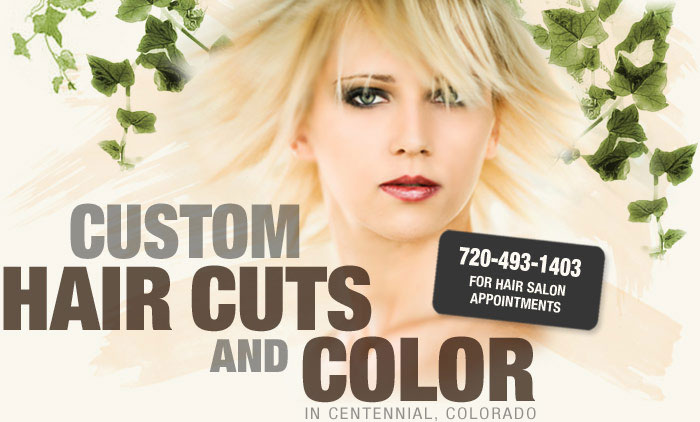 Evening and Weekend Appointments are Available
Call 720-493-1403
and talk to me about your hair and what makes you feel great. Or make your appointment anytime using my online calendar.
Becky Houghton Studio is located inside Abella Salon and Spa, 3989 E. Arapahoe Road, Centennial, CO 80122. We are approximately 1 mile east of The Streets of SouthGlenn in the Strawberry Hill Office Park.
For directions from your location, click here.
Hours:
Tuesday, 10 a.m. – 4 p.m.
Wednesday & Thursday, 10 a.m. – 6 p.m.
Friday, 10 a.m. – 5 p.m.
FIRST-TIME CLIENTS!
Treat yourself!
Get a FREE deep-conditioning hair treatment at your first visit
(A value up to $35!)
CANCELLATION POLICY: If you need to cancel your appointment, please call/text 24 hours prior to your appointment time. Failure to do so will result in the full service rate.  If you are running late, the courtesy of a phone call/text is always appreciated.  I'll reschedule your appointment if possible.  If I'm not able to reschedule another appointment time, your service will begin as previously scheduled but may be shortened so I can remain on schedule for the next client. Thank you for your understanding.
Five Stars!
"Becky is one of the BEST stylists I've ever had (and I've tried plenty of them). Even though I now live in Louisiana, I actually travel back to Colorado to have her cut, style and/or perm my long tresses. She is that good! You will not be disappointed by choosing her!"
Elizabeth P., Baton Rouge, LA
3989 E. Arapahoe Road, Suite 100
Centennial, CO 80122
(NW Corner of Arapahoe and Colorado Blvd.—1 Mile E. of The Streets at SouthGlenn)
Enter at Abella Salon & Spa
For directions from your location, click here.
Hair Salon Appointments Available! Check Our Calendar!
Call 720-493-1403
or make your appointment online here.
Visa and MasterCard are welcome.